An Essay About Me | I am Michael Scott!!
We will write a custom essay just for you for only $15.99 $13per page
899 Certified writers online

An essay about Me
My name is Michael Scott. I am a senior in high school. My classmates agree I am a good student and I like studying. Mathematics and physics are my favorite subjects. I am going to study these subjects in the future when I enroll in a university. My goal is to become an expert in one of the fields related to the subject.
I am a responsible, smart, and hardworking student. Moreover, my communication and interaction skills have made me a very sociable person. Being sociable has led to me having many friends. It has also led me to get to know new interesting individuals. At my school, students are very friendly and ready to help, which makes it really nice to study. I always enjoy my time at school. The atmosphere makes me want to go there.
I am a very enthusiastic student. This is one of my strongest parts. Each day I like to tackle challenging tasks. I believe that those challenges make a better and stronger me.
My friends say that I am a very interesting person and funny. They tend to enjoy my company since I have a great sense of humor.
I like making new friendships and meeting new people. I believe that friendship is a major aspect of human life. Through friendships, we exchange thoughts and ideas. We also find many interesting things about each other. I feel very comfortable after meeting new people who are happy interacting with me. I really adore friendships.
Meeting friends who support my efforts and help me grow and develop my skills not only in my school work but also in my hobbies gives me a lot of courage, confidence, and energy. This makes me believe more in myself. Through my hobbies, I have made a lot of friendships.
I am into swimming which makes it even more enjoyable. I feel so happy inside while competing with strangers, teaching them how to swim, and showing them my skills. In this way, I met Jim my best friend who we share a lot from mentors to life goals.
End of Essay
Bonuses and discounts give up to
20% OFF!
5 tips on how to write an essay about me
If you are writing an essay about yourself, there are some key points that you have to address.
Here are 5 tips on how to write an essay about me:
Feelings and emotions define humans. Our personality is how
we feel
and react to different situations.
It is always hard explaining your feelings and emotions. Pick a few incidents to help define your character.
2. No material possessions
When writing an essay about me, avoid mentioning what you have achieved in life.
Material possessions have very little to do with your life.
3. Avoid oversimplified ideas
Life is not as easy as it may seem. Do not sound so simple.
Writing an essay about me longer sentences are the best.
4. Relation to friends and family
Include how well you fit with your family and friends.
You can mention your immediate surrounding.
5. What is your purpose in life?
Since it is a wide question, you can include what you enjoy doing the most.
Things like hobbies and what you wish to do better for the world.
What to avoid when writing an essay about me
Here are some things to avoid when writing an essay about me:
Do not repeat words or phrases.
Can up with rich and impactful words.
Your action verbs should be precise and on point.
2. Being afraid of dialogue
One should use direct dialogue.
It is more effective than repeating what someone said.
Don't use an essay about me as an opportunity to express your rants and moral stand.
Express yourself and share your experience. Let the reader adopt his stand.
4. Clearing your throat on the page
Throat-clearing lines do not impact the essay
Don't hold yourself. Express your whole self, your fears, hopes, and regrets.
The more you pour whole yourself the better the essay.
6. Taking rejection

personally
Take nothing
personally
in case your paper
is rejected
.
Most of all have fun. Writing should be enjoyable, especially about yourself.
How do I write an essay about me?
Tips on how to write an essay about me:
1. Create a list of questions
Think of the questions as mini prompts.
This is like putting a plan in place.
These questions help you answer the main essay.
How do you relate to your family and friends?
Take your time and answer the questions that you wrote.
Organize the answers in order.
Organizing will help you stay on topic and write faster.
Show your strengths, fears, hopes, and regrets.
Honest writing creates the best stories.
An essay about me should be more personalized.
Avoid using generalized statements.
Be as specific as possible.
5. Write in the first person
Since the story is all about you, write it from your perspective.
Share your experiences, and what you've learned in this journey.
Show feelings and emotions you're not a robot.
The essay should not be dull.
Do some research on your reader. This will allow you to incorporate small bits of information that might be useful.
If you're applying to a university, research the school.
Double-check your work to avoid typos, grammatical errors, and unstructured paragraphs.
you should also avoid plagiarism
How can I introduce myself in 20 lines?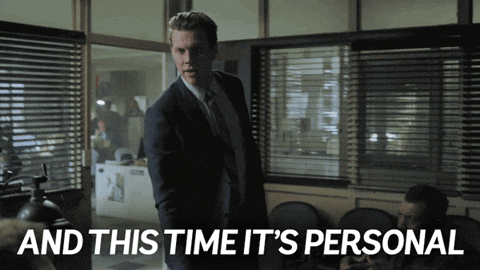 4. My mother's name is Kellen.
6. My father's name Is Mart.
7. My mother is a dentist.
8. My father is an entrepreneur.
9. My favorite subject is English.
10. I love to play soccer.
11. My mother tongue is Swedish.
12. I like to eat simple food.
13. My best friend's name is Josh.
14. My hobby is swimming.
15. I want to become a professional swimmer.
16. My birthday is on 1st November.
17. I live in a joint family.
18. I study at Schenec Academy.
20. I love my family very much!
Get your 100% original paper done on any topic done as in as little as 4 hours
Need help with your Assignment?
Give us your paper requirements,and we'll deliver the highest-quality essay at only $13 a page.
Writing Service That Meets Your Needs
Assignments start to pile up, and there's no one to ask, "can you do my term paper?" Visit our write my essay for me platform, and let us take care of your homework. Be sure to take advantage of all the benefits we offer!
Student-Friendly Pricing & Refund Policy
Hey, we know students are not made of money, and that's ok. That's why we offer a write my essay cheap service, and operate a full refund policy in the unlikely case you're ever not 110% not satisfied with our work.
The team DoMyEssay is always glad to help you, anytime. Chat with us online, day or night, and we'll answer any question you might have.
High-Quality Academic Writing
We only offer the best quality writing because that's what we'd like to receive ourselves. Every write my paper task will be done to the highest possible standard by academic writers who really know their stuff.
The safety and integrity of your data are of crucial importance to us. We don't want anyone snooping around, and neither do you, hence all your do my paper for me requests are confidential.
Plagiarism-Free Papers Guaranteed
Originality is an invaluable asset, and when it comes to academic papers, it becomes a must. Every paper we produce is checked and double checked for plagiarism before it reaches you.
Punctuality & Reliability
We understand deadlines, and we also understand that lecturers and professors sometimes just cannot wait. We'll write your academic paper ready on time and always by the deadline you specify.
Your Homework, Done Right